Michael Kalichman Receives Lifetime Integrity Achievement Award
Michael Kalichman Receives Lifetime Integrity Achievement Award
June 9, 2021
Michael Kalichman is director of UC San Diego's Research Ethics Program and a professor of Pathology. He recently received a UC San Diego Lifetime Integrity Achievement Award for his dedication to sustaining and promoting research ethics not just at our campus, but around the world. Michael will be retiring at the end of June after over 35 years of service to the university. Here he discusses the path that led him to a career in research ethics and why it's so important.
Q: How long have you worked at UC San Diego?
Michael Kalichman: I started here as a postdoctoral scholar in 1982, then as an assistant professor in 1987. I became the founding director of the research ethics program in 1997.
Q: How did you move from doing research to research ethics?
MK: It was incidental and incremental. As a junior professor doing biomedical research I was trying to find my niche in a mostly clinical department. I decided to teach a course for graduate students and postdoctoral researchers on "how to do science" and included a lecture on research misconduct. Soon after, as a recipient of an NIH grant, I received a letter from the assistant secretary of Health and Human Services asking for thoughts on what to do about the problem of research misconduct. I wrote back and was invited to join a subsequent meeting on the subject. One thing led to another and now here we are.
Q: You'll be retiring June 30. Do you have any retirement plans?
MK: I hope to be able to spend more time on hobbies—birding, photography and gardening. Taking more walks. I might still keep my hand in research ethics, but I plan to consider only things I find both fun and useful.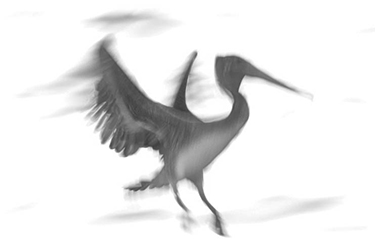 Q: What is research ethics and why do we need a research ethics program?
MK: Well, what do we mean by ethics? Ethics is about making choices about how to act. Some of that may be taught to us when we're younger, but many of the questions we want to answer in research we haven't learned or don't intuitively know. Questions like how do you keep good records when doing research? Who gets authorship on an article? What are my responsibilities in considering how my research contributions might be used by others? Dena Plemmons—my counterpart at UC Riverside—and I framed research ethics as being about three different obligations: an obligation to the research itself (e.g., research subjects, record-keeping), to the researchers (e.g., collaborators or students working with you), and to society (e.g., why are we doing this work and what are the possible implications).
Without explicit conversations about these things, people can make poor judgments or not even consider the implications of their actions. This isn't just about illegal actions, but any actions that would benefit from ethical considerations. Encouraging people to pay attention to these issues clearly requires going beyond classroom lectures. As an alternative, my research has focused on how best to foster ethical conversations in the context of the research environment.
Q: As director of the program, have you had to face a particularly complex ethical issue?
MK: It's difficult to discuss while maintaining privacy, but there have been several cases that have had a similar characteristic. One person will come to me describing a situation where someone else has clearly committed serious misconduct. However, when I go to the second person, I hear a very different story about how the first person was the one committing misconduct. I've come to realize that it is probable neither of these people is intentionally trying to mislead me. It is just that people, all of us, find it very hard to see the other side of a dispute. My role is to try to mediate a solution despite how upset these two people might be with each other. I try to get the parties to view the situation as a scientist would. Would you only look at one experimental result to make a decision?
Q: What do you like most about working at UC San Diego?
MK: The simplest answer to that question is the people. UC San Diego is clearly a magnet for people who are insightful, innovative, and often inspirational. One of my greatest pleasures has been the opportunity to work and talk with so many smart and interesting students, staff and faculty.
Q: Where is your favorite place on campus?
MK: I was an undergraduate at Revelle and I still enjoy walking through that part of campus. I'm located in Health Sciences so I don't get over there very often, but it brings back pleasant memories.
Q: What was your first job?
MK: Tutoring math in sixth grade.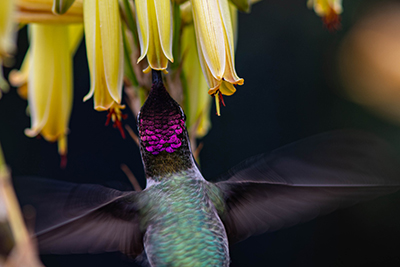 Q: What are you reading right now?
MK: A book called "Making Photographs" by Ibarionex Perello.
Q: What are you most proud of in your work?
MK: It's the sum of many individual things…those times when I've been able to provide insights to people or show them options they didn't know were possible as they navigate the ethical waters. Of course it's always nice when someone comes back years later and says "I remembered this from your class…"
Q: How do you feel about receiving a Lifetime Integrity Achievement Award?
MK: A little bit strange! There may have been good things I've done in my time here, but it was all a part of the job and not necessarily something I should receive an award for. However, I very much appreciate the confidence people had in me to do this work. It would be great to see the campus continue to support the Research Ethics Program after I retire.