United Autoworkers (UAW), the same union that currently represents graduate teaching assistants and postdocs at UC, is approaching other academic researchers, including those in the Project Scientist, Research Scientist and Specialist series, and asking them to sign material for union representation. Academic supervisors should be aware of the following management rules and responsibilities detailed here.
Additional information is available at the UCOP Labor Relations website: http://ucnet.universityofcalifornia.edu/labor/academic-researchers/
If you have any questions, please contact Terri Winbush, Director of Labor Relations at (858) 822-2013 or twinbush@ucsd.edu.
Additionally, the contact person in Research Affairs is Jennifer Oh, Director Academic Research Personnel at (858) 534-6632 or jenn@ucsd.edu
The contact person in Academic Personnel is Kelly Lindlar, Director Academic Policy Development at (858) 822-4564 or klindlar@ucsd.edu.
VIDEO | The Office of Research Affairs held three informational Research Town Hall Meetings on October 12. Executive Director for Government Research Relations Angela Diaz and Vice Chancellor for Research Sandra Brown offered updates on the federal research budget, new regulations in federal agencies that impact researchers, and new opportunities from state and federal agencies for research funding and training grants. They held a Q&A session at each Town Hall for faculty to ask questions, raise issues and concerns, and provide feedback about their respective research priorities. In case you missed it, view the PowerPoint presentation here » 
Vice Chancellor for Research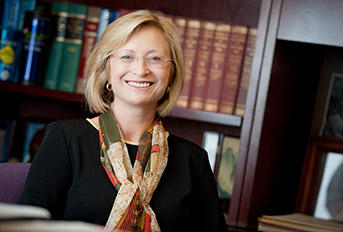 Sandra A. Brown
Welcome to the wide world of research at UC San Diego. As you'll see from the diverse array of organizations and functions we oversee or support, the Office of Research Affairs plays a key role in the university's billion-dollar research enterprise. From our innovative and interdisciplinary Organized Research Units to the offices which manage the incredibly complex business of contracts and grants, we work, often behind the scenes, to ensure that faculty, postdoctoral scholars, staff and students have the resources they need to excel in scholarship, research and discovery.
The Office of Research Affairs provides value-added services that help our scholars and scientists compete for, win, and administer grants; streamlines administrative processes; oversees key research collaborations; helps speed discoveries to the marketplace; builds partnerships with industry and other institutions; and helps bring the next generation of researchers into our classrooms and labs.
Help Support Our University – And Others
As a member or friend of one of the top public research universities in the nation, you undoubtedly know how federal government-funded research has been crucial to driving our economic prosperity and competitiveness; advancing health and conquering diseases; addressing environmental sustainability and enhancing quality of life; and ensuring national security.
Please help ensure that UC San Diego and our sister campuses can continue to address the scientific, technological and health challenges facing California and the nation by reaching out to your members of Congress and asking them to support investments in federal research funding.
Thank you for your support of our university and all University of California campuses. Add your voice here.
How UC San Diego Will Become #1 in EV Resources
Our community-wide plan to move into the #1 position in the U.S. for campus and community electric vehicle resources. Read more. 
Hot Topics Newsletter
The Office of Research Affairs provides timely notices to the research community on important information, policies updates and regulatory initiatives and changes. 
Follow us on Facebook for live updates on policy and research at UC San Diego.
Tweets by ResearchUCSD
Research News
Chancellor's Research Excellence Scholars Program Launches 175 Student-Research Projects
Three years ago, the campus launched a pilot program to promote interdisciplinary research among undergraduate and graduate students and postdoctoral fellows. The idea was to partner them with faculty mentors from at least two disciplines and provide them with funds so they could conduct research with the potential to make a real impact on society. Read more here. 
Smart Earplug Company Developed by UC San Diego Undergrads Acquired by Bose
Hush, a noise-cancelling smart earplug startup company that was conceptualized by UC San Diego engineering undergraduates in professor Nate Delson's Product Design and Entrepreneurship class has been acquired by audio giant Bose. Read more here. 
Campus Recognizes Impact of Mentorship at Annual Postdoctoral Scholar Awards
Each year since 2012, the Chancellor's Award for Excellence in Postdoctoral Scholar Mentoring and for Outstanding Postdoctoral Scholar are given in recognition of the scholars and mentors who contribute to making UC San Diego one of the top research institutions in the nation. Read more here.
Center Explores Ways to Treat Human Disorders Using Biological Clock Genes
More than a decade ago, Stuart Brody dreamed about starting a new kind of research center at UC San Diego. It would bring biologists like himself working to understand the circadian rhythms of various kinds of organisms—from bacteria and plants to fruit flies and roundworms—together with researchers at the medical school investigating human sleep disorders. Read more here.