Science Receives Windfall in Final 2018 Spending Bill
The Costs of Doing Research
Most people working in research laboratories at UC San Diego may not realize it, but the cost of doing research on campus isn't completely covered by the grants and contracts the university receives. Some of these "Facilities and Administration" costs—such as maintenance, renovations, security, as well as light and heating bills—are paid for through negotiated agreements with our federal, state and other sponsors. And a large fraction is paid for by the university itself. This video explains this process and why the long-term partnership with the federal government and universities has been so critical to the conduct of academic research.
Vice Chancellor for Research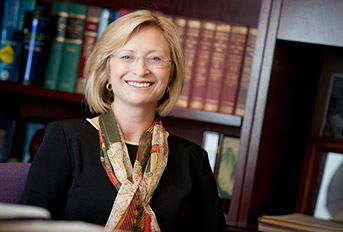 Sandra A. Brown
Welcome to the wide world of research at UC San Diego. As you'll see from the diverse array of organizations and functions we oversee or support, the Office of Research Affairs plays a key role in the university's billion-dollar research enterprise. From our innovative and interdisciplinary Organized Research Units to the offices which manage the incredibly complex business of contracts and grants, we work, often behind the scenes, to ensure that faculty, postdoctoral scholars, staff and students have the resources they need to excel in scholarship, research and discovery.
The Office of Research Affairs provides value-added services that help our scholars and scientists compete for, win, and administer grants; streamlines administrative processes; oversees key research collaborations; helps speed discoveries to the marketplace; builds partnerships with industry and other institutions; and helps bring the next generation of researchers into our classrooms and labs.
Help Support Our University – And Others
As a member or friend of one of the top public research universities in the nation, you undoubtedly know how federal government-funded research has been crucial to driving our economic prosperity and competitiveness; advancing health and conquering diseases; addressing environmental sustainability and enhancing quality of life; and ensuring national security.
Please help ensure that UC San Diego and our sister campuses can continue to address the scientific, technological and health challenges facing California and the nation by reaching out to your members of Congress and asking them to support investments in federal research funding.
Thank you for your support of our university and all University of California campuses. Add your voice here.
How UC San Diego Will Become #1 in EV Resources
Our community-wide plan to move into the #1 position in the U.S. for campus and community electric vehicle resources. Read more. 
Hot Topics Newsletter
The Office of Research Affairs provides timely notices to the research community on important information, policies updates and regulatory initiatives and changes. 
Follow us on Facebook for live updates on policy and research at UC San Diego.
Tweets by ResearchUCSD
Research News
Student innovators make critical connections at 2nd annual Ignite Conference
More than 700 student entrepreneurs, alumni, venture capitalists and full-time entrepreneurs exchanged ideas and networked at the 2nd annual Ignite conference last week at the Price Center. Read more here.

Watch Ignite 2018 in Review Video.
A Power Player for San Diego
UC San Diego's Center for Energy Research, which helped to develop the innovative power grid that allows the campus to generate most of its own energy while pumping less carbon into the atmosphere, is extending its expertise to the rest of the San Diego region. Read more here.
Bill Nye Comes to Campus as 'The Data Science Guy'
Bill Nye, as everyone knows, is The Science Guy—a self-described science nerd with a bow tie whose PBS television show in the late 1990s inspired a generation of millennials to study math and consider careers as scientists and engineers. Read more here.
UC San Diego's Veteran Ventures Honored at Ceremony Aboard USS Midway
San Diego and four other cities were named 2018 Great American Defense Communities for promoting innovative programs, community outreach, and best practices in support of the military and UC San Diego's Veteran Ventures program was one of the exceptional innovative programs honored along with the city during an award ceremony aboard the USS Midway.. Read more here.