VIDEO | The Office of Research Affairs held three informational Research Town Hall Meetings on October 12. Executive Director for Government Research Relations Angela Diaz and Vice Chancellor for Research Sandra Brown offered updates on the federal research budget, new regulations in federal agencies that impact researchers, and new opportunities from state and federal agencies for research funding and training grants. They held a Q&A session at each Town Hall for faculty to ask questions, raise issues and concerns, and provide feedback about their respective research priorities. In case you missed it, view the PowerPoint presentation here » 
Vice Chancellor for Research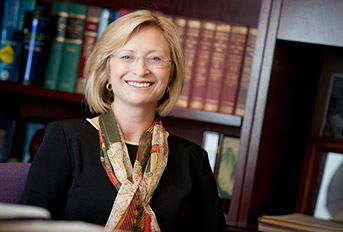 Sandra A. Brown
Welcome to the wide world of research at UC San Diego. As you'll see from the diverse array of organizations and functions we oversee or support, the Office of Research Affairs plays a key role in the university's billion-dollar research enterprise. From our innovative and interdisciplinary Organized Research Units to the offices which manage the incredibly complex business of contracts and grants, we work, often behind the scenes, to ensure that faculty, postdoctoral scholars, staff and students have the resources they need to excel in scholarship, research and discovery.
The Office of Research Affairs provides value-added services that help our scholars and scientists compete for, win, and administer grants; streamlines administrative processes; oversees key research collaborations; helps speed discoveries to the marketplace; builds partnerships with industry and other institutions; and helps bring the next generation of researchers into our classrooms and labs.
Help Support Our University – And Others
As a member or friend of one of the top public research universities in the nation, you undoubtedly know how federal government-funded research has been crucial to driving our economic prosperity and competitiveness; advancing health and conquering diseases; addressing environmental sustainability and enhancing quality of life; and ensuring national security.
Please help ensure that UC San Diego and our sister campuses can continue to address the scientific, technological and health challenges facing California and the nation by reaching out to your members of Congress and asking them to support investments in federal research funding.
Thank you for your support of our university and all University of California campuses. Add your voice here.
How UC San Diego Will Become #1 in EV Resources
Our community-wide plan to move into the #1 position in the U.S. for campus and community electric vehicle resources. Read more. 
Hot Topics Newsletter
The Office of Research Affairs provides timely notices to the research community on important information, policies updates and regulatory initiatives and changes. 
Follow us on Facebook for live updates on policy and research at UC San Diego.
Tweets by ResearchUCSD
Research News
Women Rising: W
omen scientists at UC San Diego have overtaken men as leaders of the campus's biggest research grants
Female scientists are pulling in the biggest research grants awarded to UC San Diego. Of the 10 largest grants awarded to researchers on the main campus this year, women serve as the leaders—or principal investigators—for eight of them. In the health sciences, which includes UC San Diego's medical and pharmacy schools, six of this year's top 10 grants by dollar amount are headed by women. Read more here.
UC Officials Begin Developing Plans to Achieve Carbon Neutrality
Two years after University of California President Janet Napolitano and Gov. Jerry Brown met here with scientists and legislators to set the UC system on its path to become carbon neutral by 2025, many of the details of how to accomplish that ambitious goal still need to be worked out. Read more here.  
UC San Diego Develops World's First Algae-Based, Renewable Flip Flops

UC San Diego students and researchers have produced the world's first algae-based, renewable flip flops. The first prototypes of their new invention, developed over the summer in a York Hall chemistry laboratory, consist of a flexible, spongy slipper adorned with a Triton logo and a simple strap—fairly basic, as flip flops go. But when they go into full production later this academic year at what researchers hope will be a projected cost of $3 a pair, the impact of this campus innovation could be revolutionary, changing the world for the better environmentally. Read more here.