The Office of Research Affairs provides value-added services that help our scholars and scientists compete for, win, and administer grants; streamlines administrative processes; oversees key research collaborations; helps speed discoveries to the marketplace; builds partnerships with industry and other institutions; and helps bring the next generation of researchers into our classrooms and labs.
Vice Chancellor for Research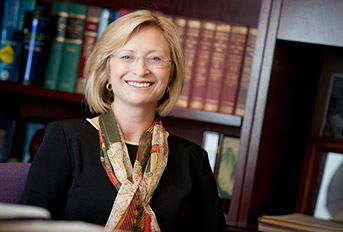 Sandra A. Brown
Welcome to the wide world of research at UC San Diego. As you'll see from the diverse array of organizations and functions we oversee or support, the Office of Research Affairs plays a key role in the university's billion-dollar research enterprise. From our innovative and interdisciplinary Organized Research Units to the offices which manage the incredibly complex business of contracts and grants, we work, often behind the scenes, to ensure that faculty, postdoctoral scholars, staff and students have the resources they need to excel in scholarship, research and discovery.
Research News
Scripps Institution Research Leads to Global 'Superpollutant' Deal
A recent international accord sets legally binding limits on the use of hydrofluorocarbons, widely used in air conditioners and refrigerators. It is one of several climate superpollutants that have been the focus of more than 40 years of research by UC San Diego atmospheric scientist Veerabhadran "Ram" Ramanathan. More...
University Research Highlights
Landmark National Teen-Brain Study Launches

UC San Diego is leading the NIH's Adolescent Brain Cognitive Development (ABCD) program, a large national study just recently launched. More . . .
Campus Aims for "Zero Carbon" Future
UC San Diego has launched a collaborative Deep Decarbonization Initiative to help transform our use of energy and protect the planet. More . . .