Vice Chancellor for Research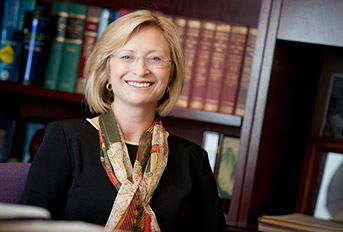 Sandra A. Brown
Welcome to the wide world of research at UC San Diego. As you'll see from the diverse array of organizations and functions we oversee or support, the Office of Research Affairs plays a key role in the university's billion-dollar research enterprise. From our innovative and interdisciplinary Organized Research Units to the offices which manage the incredibly complex business of contracts and grants, we work, often behind the scenes, to ensure that faculty, postdoctoral scholars, staff and students have the resources they need to excel in scholarship, research and discovery.
The Office of Research Affairs provides value-added services that help our scholars and scientists compete for, win, and administer grants; streamlines administrative processes; oversees key research collaborations; helps speed discoveries to the marketplace; builds partnerships with industry and other institutions; and helps bring the next generation of researchers into our classrooms and labs.
Help Support Our University – And Others
As a member or friend of one of the top public research universities in the nation, you undoubtedly know how federal government-funded research has been crucial to driving our economic prosperity and competitiveness; advancing health and conquering diseases; addressing environmental sustainability and enhancing quality of life; and ensuring national security.
Please help ensure that UC San Diego and our sister campuses can continue to address the scientific, technological and health challenges facing California and the nation by reaching out to your members of Congress and asking them to support investments in federal research funding.
Thank you for your support of our university and all University of California campuses. Add your voice here.
Hot Topics Newsletter
The Office of Research Affairs provides timely notices to the research community on important information, policies updates and regulatory initiatives and changes. 
ARIO 2017 Conference 
September 25, 2017 - September 27, 2017
UC San Diego & the Office of Research Affairs are proud to host the Association of Research Integrity Officers 2017 Conference. To learn more visit: ario2017.ucsd.edu
Follow us on Facebook for live updates on policy and research at UC San Diego.
Research News
Nature Names UC San Diego a Top 15 Research Institution Worldwide
The prestigious scientific journal praises the campus for its research output and real-world impact

The University of California San Diego is the world's 14th best university for developing research that is used to create products or services that benefit society and spur economic growth. The new rankings by Nature, one of the world's leading academic journals, also praise the campus for its research output: nearly half of UC San Diego's natural science papers appear in the Nature index, which measures research productivity in the globe's top science journals. Read more here.
UC San Diego Welcomes Kyoto University in Reception Honoring San Diego Liaison Office Opening

Kyoto University of Japan, one of the University of California San Diego's international partners, announced the opening of a liaison office in San Diego in late March. UC San Diego played a key role in establishing the office designed to ease in partnering and collaboration. Read more here.
Indirect Costs ... How Does This Impact my Research?
Indirect costs - also referred to as Facilities and Administrative (F&A) Costs - are those costs not specifically identifiable for any one project or program, but which are valid expenses of conducting research, instruction, and other sponsored activities at UC San Diego, such as building use, equipment depreciation, operation and maintenance of UC San Diego facilities, student services, departmental administration, or administrative support offices. Read more and gain access to important resources on BLINK.  
University Research Highlights
How UC San Diego Will Become #1 in EV Resources
Our community-wide plan to move into the #1 position in the U.S. for campus and community electric vehicle resources. Read more. 
Tweets by ResearchUCSD