The Office of Research Affairs provides value-added services that help our scholars and scientists compete for, win, and administer grants; streamlines administrative processes; oversees key research collaborations; helps speed discoveries to the marketplace; builds partnerships with industry and other institutions; and helps bring the next generation of researchers into our classrooms and labs.
Vice Chancellor for Research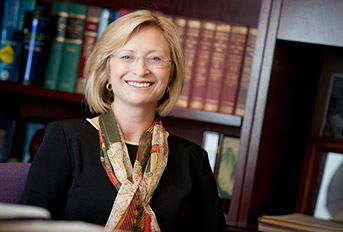 Sandra A. Brown
Welcome to the wide world of research at UC San Diego. As you'll see from the diverse array of organizations and functions we oversee or support, the Office of Research Affairs plays a key role in the university's billion-dollar research enterprise. From our innovative and interdisciplinary Organized Research Units to the offices which manage the incredibly complex business of contracts and grants, we work, often behind the scenes, to ensure that faculty, postdoctoral scholars, staff and students have the resources they need to excel in scholarship, research and discovery.
Research News
'Open-Flow Innovation' Speeds Ideas to Market
Open-Flow Innovation is a new business-friendly approach to rapidly license technologies to new start-up companies. More...
University Research Highlights
Meet 'Your Partner in Innovation'
The new Office of Innovation and Commercialization spurs campus-wide opportunities. More...